(BPT) - There's a new trend taking the fashion world by storm, and it's inspired by your morning cup of coffee. Latte dressing is all about embracing the warm, rich shades of brown — everything from creamy caramel to deep espresso, mocha and chocolate — for a fun, versatile take on traditional neutrals. Think of it like capturing that cozy, first cup of coffee feeling in an outfit (we're here for that!).
Make this season's tasty new trend even sweeter with matching looks for your tiny trendsetter. Here we rounded up some of our favorite latte-inspired styles from Little Planet™ by Carter's, each crafted in the softest and purest certified organic cottons and recycled fibers.
Organic Cotton Sweater Knit Bubble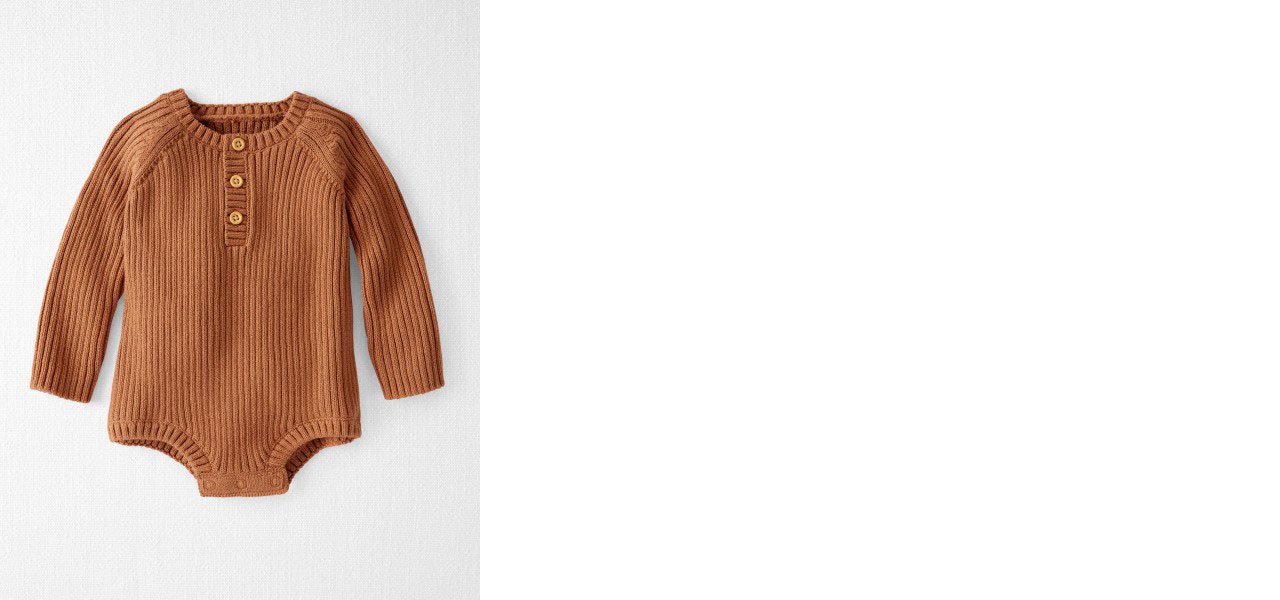 With its rich copper hues, ribbed texture and chunky knit design, this cozy bubble is a must-have for baby's latte dressing era.
Waffle Knit Jumpsuit Made With Organic Cotton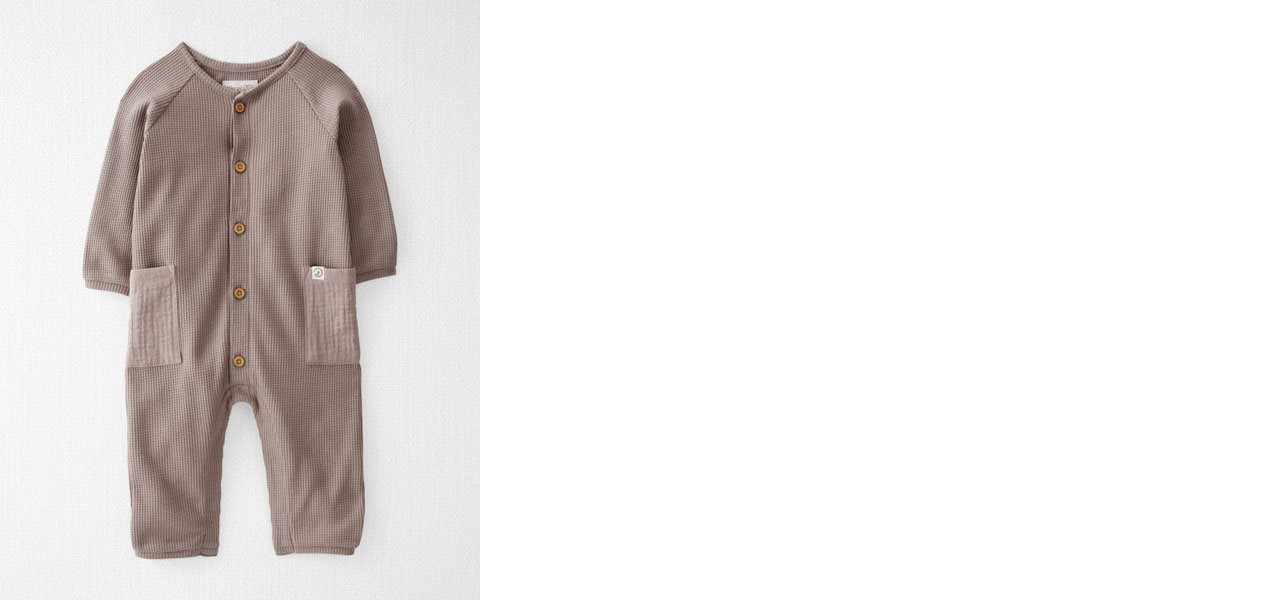 Another look inspired by your morning cup of joe! Your little one will look adorable in this super soft waffle knit jumpsuit made with recycled materials.
Striped Organic Cotton Sweater Set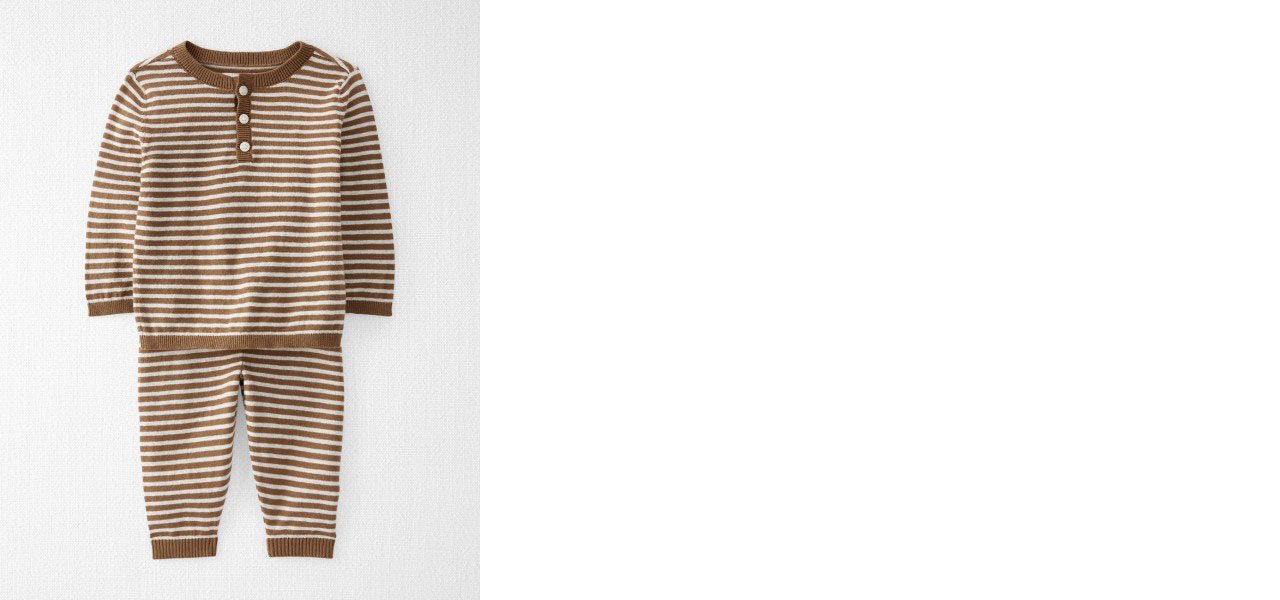 A dash of nutmeg to spice up your coffee — and baby's closet, too! In fine sweater knit, Little Planet's striped organic cotton set is the ultimate cozy latte outfit.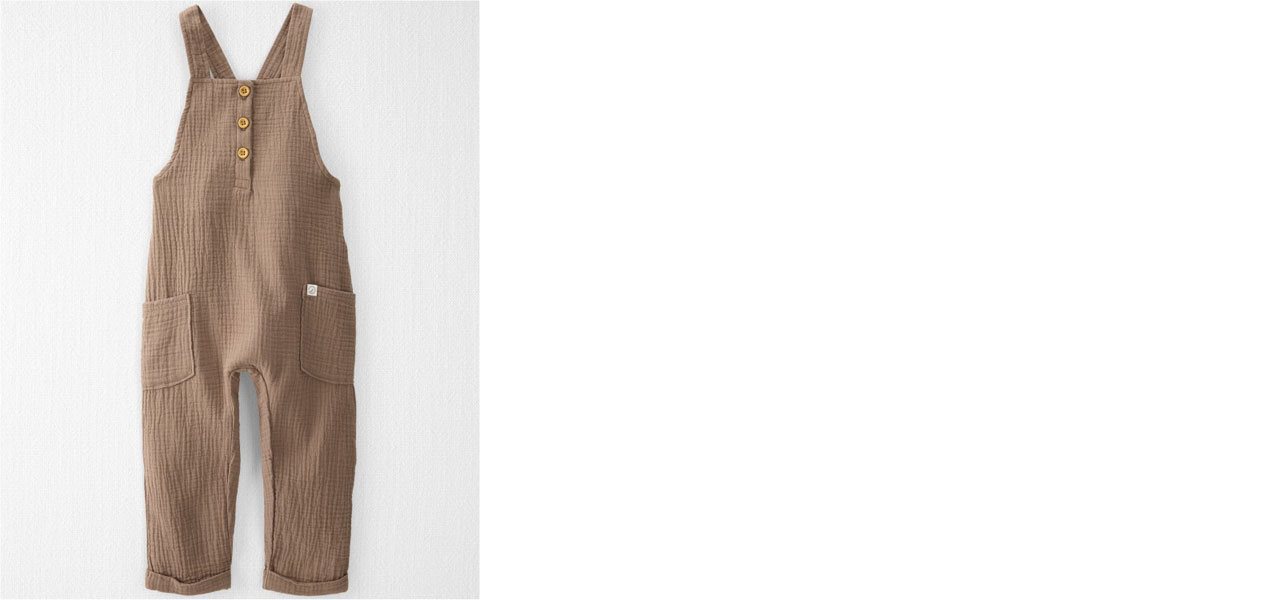 Snag this signature Little Planet™ style in the color of the season. Soft, natural, and crafted of 100% certified organic double-layered cotton gauze, this is one cup of fashion perfection.
Organic Cotton Ribbed Sweater Knit Dress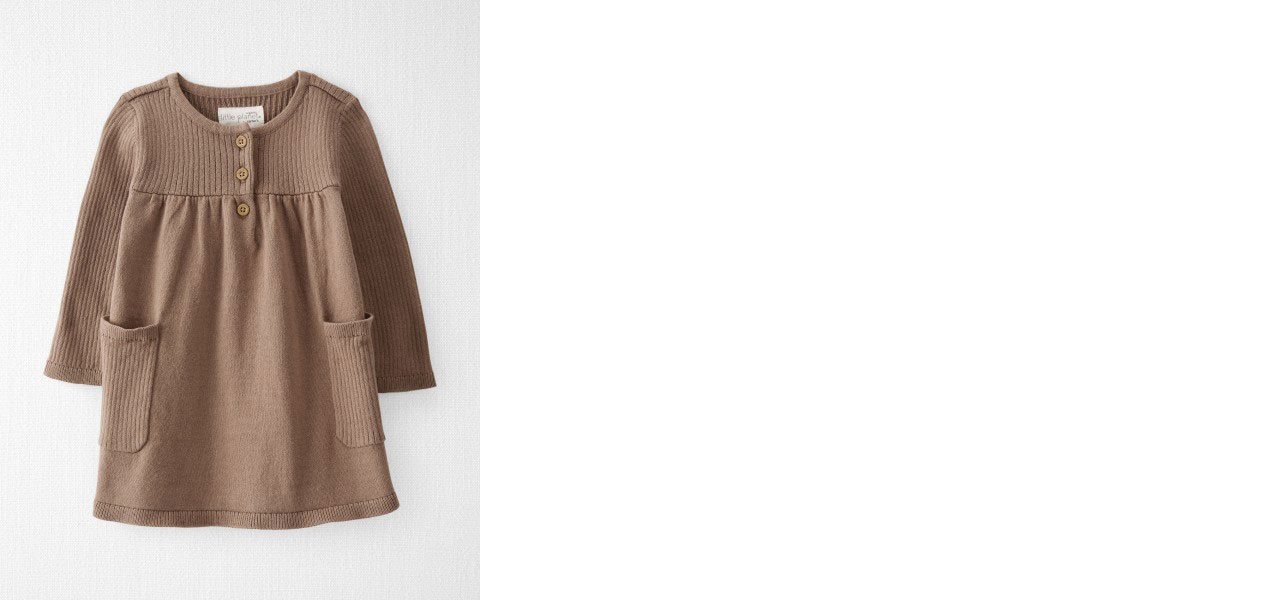 With cozy ribbed details and warm sweater knit, this nutmeg number is the perfect addition to your little one's fall wardrobe.
Organic Cotton Sweater Knit Overalls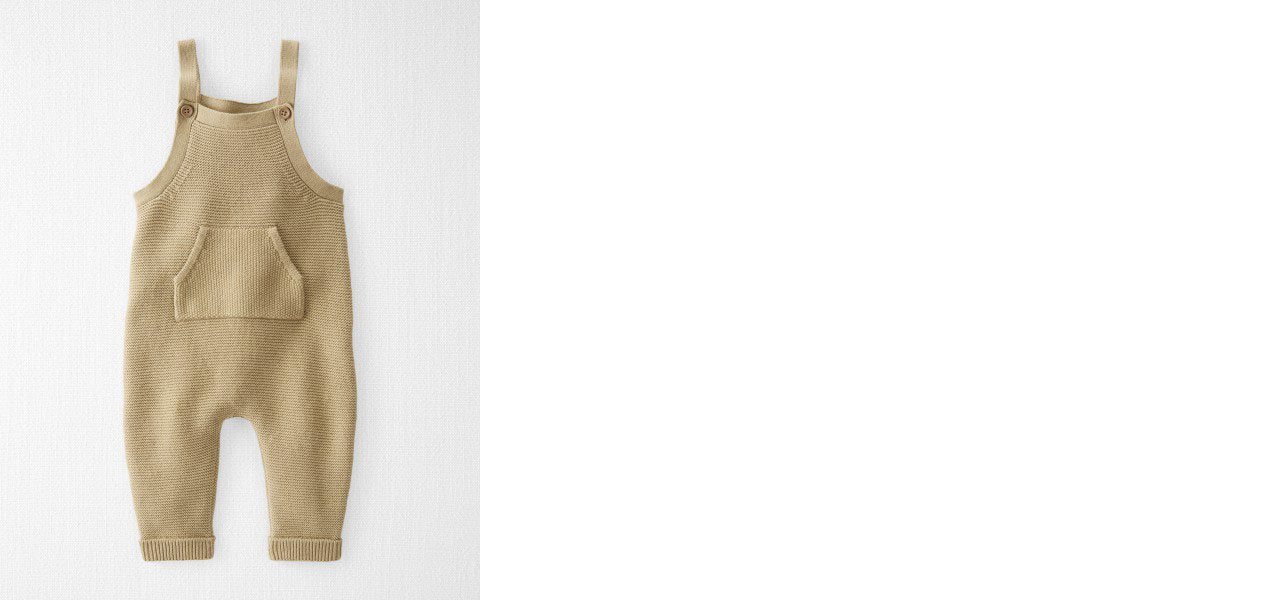 Upgrade baby's wardrobe with heirloom quality overalls in the perfect khaki hue. Crafted of 100% organic cotton sweater knit, this sustainable latte-inspired outfit can be passed down from baby to baby.
Shop Little Planet by Carter's for additional latte looks or other fall-inspired styles to dress your little one.