(Family Features) Cat lovers know that cats are cool – sometimes too cool. They can be hard to impress, and snuggles might have to be on their terms. However, there are ways to keep that cool in check so cat parents can bond with their four-legged friends.
For example, their favorite food can make picky felines lose it over an irresistible meal, throwing all chill out the window. That's the story behind "Catch a Cat Burglar," a "true" crime limited podcast series about a kitty culprit doing whatever it takes to get its paws on some TEMPTATIONS Adult Dry Cat Food.
As the "meowstery" goes, a delivery truck carrying the food was ambushed, and all the tasty goods were stolen. All that remained was one bag, ominously ripped open by what appears to have been a claw. Hosting the podcast is "Crime Junkie" co-host Brit Prawat. She's sorting through the evidence, suspects and, of course, a few twists to figure out the "meowstermind" behind the heist.
Cat lovers and true crime fans can listen to the first episode and submit their guesses for whodunit for a chance to win a whole "kitten" caboodle of TEMPTATIONS food, treats and swag and a trip to POP Cats Seattle, a fun-packed festival of cat, pop and art. "Catch a Cat Burglar," the sweepstakes entry form, official rules and eligibility restrictions can be found at TemptationsTreats.com/Cat-Burglar.
Check out these tips for keeping your little cat burglar's cool in check – so they don't take matters into their own paws.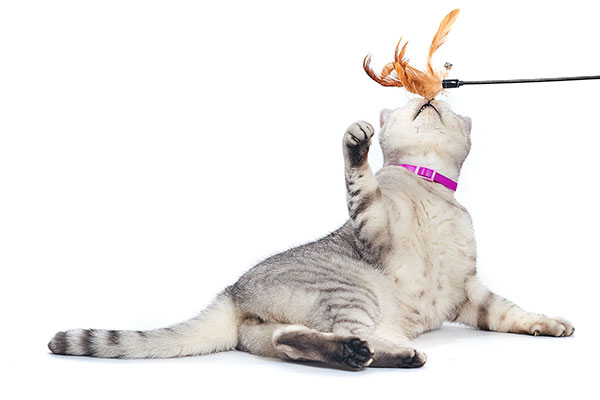 Photo courtesy of Adobe Stock

Encourage Playtime to Provoke a "No Chill" Kitty
Few cats can resist the instinct to feverishly swat at a feather on a stick. Encourage their inner kitten to come out at playtime and break out a favorite toy – especially something on a string or one that moves – to watch their coolness fly away quicker than their paws trying to capture their playtime prey.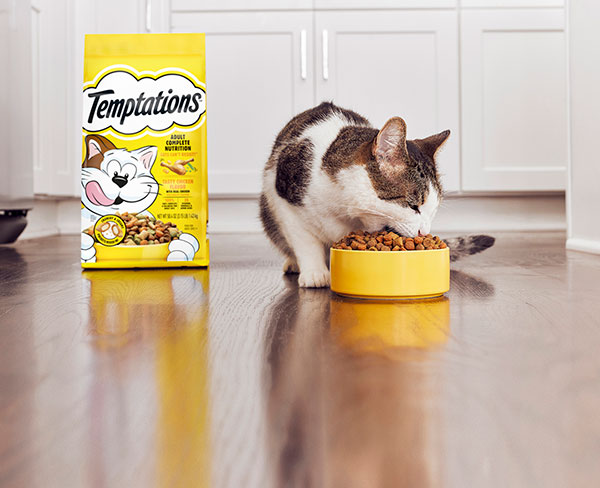 Keep Mealtime Irresistible
Some cats might ignore their owners most of the time, but once their favorite food comes out, all chill is gone. The maker of America's No. 1 cat treat brand (based on 2022 consolidated sales data) have expanded its offerings to mealtime with TEMPTATIONS Adult Dry Cat Food, bringing the same irresistibility cats love to their food bowls. The food includes delicious crunchy and creamy pockets mixed in the dry kibble that cats will come running for, breaking down that cool cat exterior.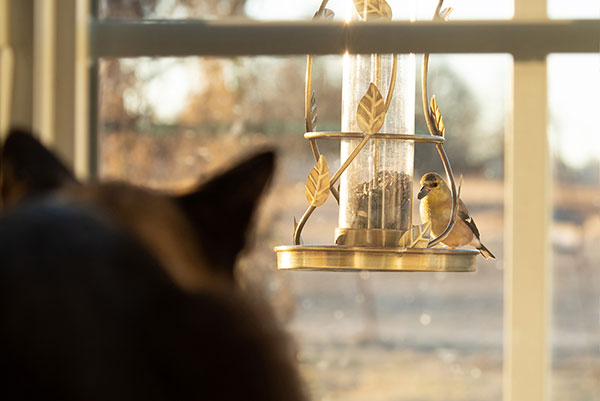 Photo courtesy of Adobe Stock
Let Their Instincts Take Them Down a Peg
Put a bird feeder outside their favorite window seat. Your little lion will think it's a mighty hunter, but really, it's just a silly kitty swatting at a window – not very cool.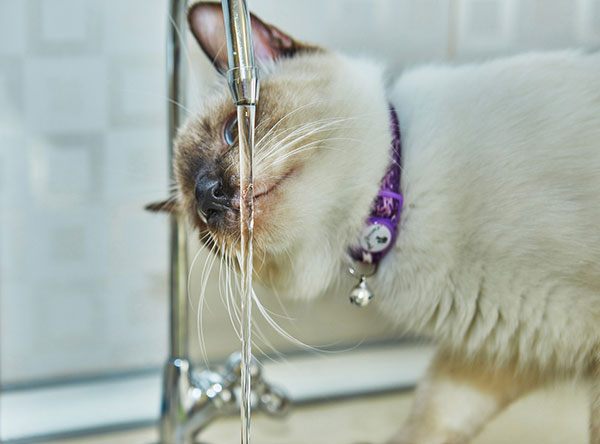 Photo courtesy of Adobe Stock
Curiosity Kills the Cool
Turn on the faucet and watch your cool cat turn into a confused cat. They'll probably spend the next few minutes trying to figure out where the water came from – and how to drink from it – and forget that they're supposed to be the coolest one in the room.