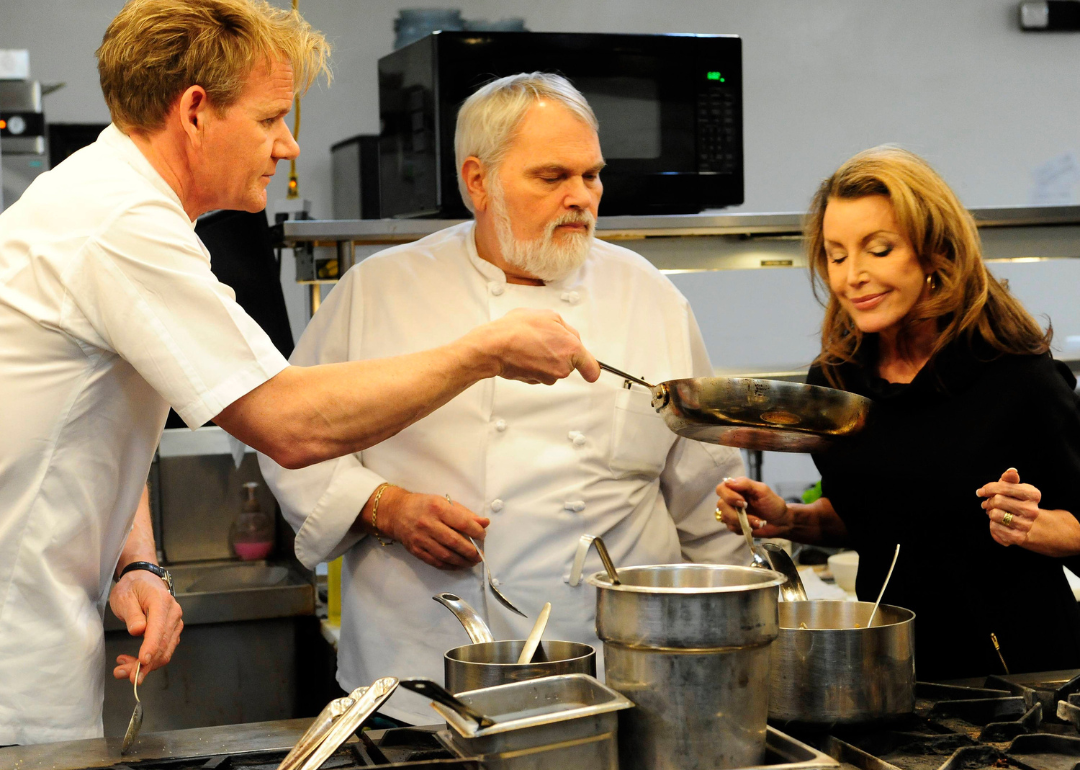 FOX Image Collection via Getty Images
When small business owners think of television, they're likely pondering how a commercial might boost their brand or how screens inside their store might direct customers toward the best deals. The average entrepreneur may not see television as a learning opportunity. However, they can glean countless lessons from narrative dramas and reality television shows alike.
Shows like "Kitchen Nightmares" and "The Profit" serve as master classes where highly qualified industry experts travel around the world diagnosing the problems of various struggling businesses. While fictional shows offer less real-world learning lessons, there's still something to gain from viewing the small business struggle on screen. "The Bear" and "Better Call Saul" both provide catharsis in accurately portraying the more universal challenges of running a business. Characters' decisions can be valuable guides for what to do and, better yet, what not to do in the business world.
For entrepreneurial viewers, Simply Business looked at contemporary TV and spotlighted 10 shows that best communicate the challenges and triumphs of starting and running a small business. IMDb user rating provides context on the show's reception. Only shows with a 7.0 score or higher were considered.
StartUp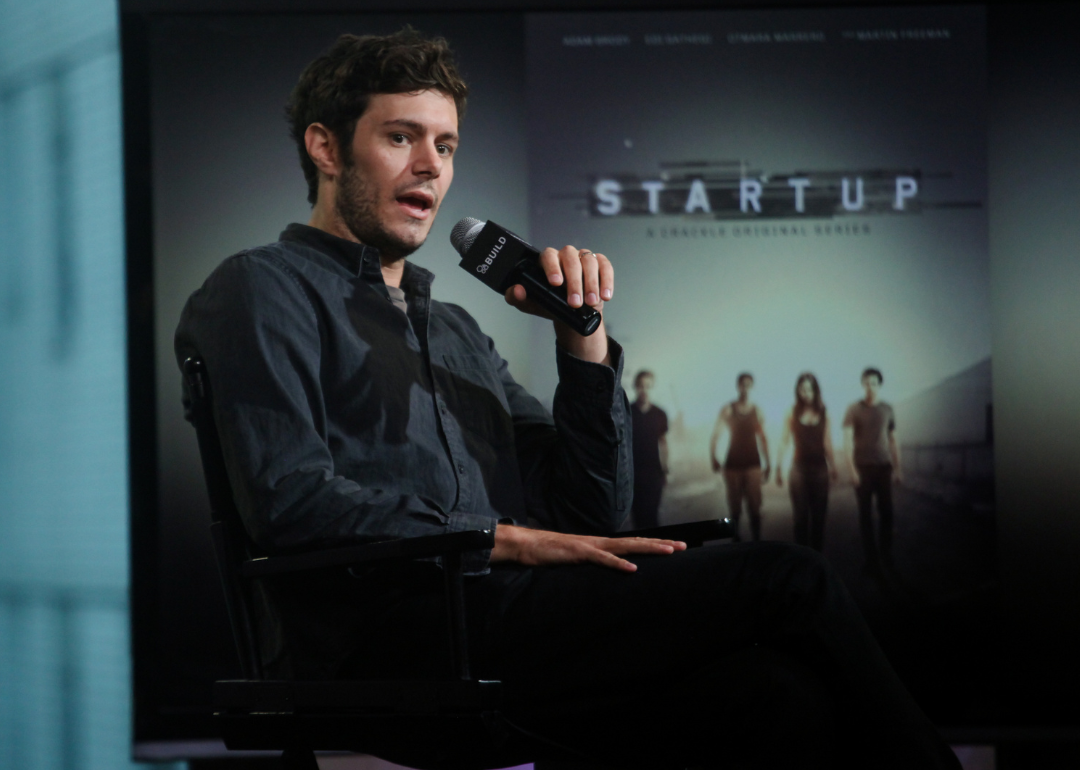 Steve Zak Photography/FilmMagic // Getty Images
- IMDb user rating: 7.8
- On air: 2016-2018
An original series produced by Crackle, "StartUp" is a fiction crime drama-thriller following an unlikely trio as they attempt to create and market their cryptocurrency while exploring the underground world of mobs and the dark web.
Computer genius Izzy Morales (Otmara Marrero) headlines the show as she finds an unlikely partnership with the son of a money launderer named Nick Talman (Adam Brody), who uses his father's money to invest in Morales' invention GenCoin. Tensions rise when the duo finds themselves forced into collaboration with Ronald Dacey (Edi Gathegi), a member of the local Haitian gang. At the same time, an FBI agent (Martin Freeman) relentlessly looks for any opportunity to take GenCoin down.
Season 1 provides insight into the complexity of starting a business and gathering investors, even when the product is entirely revolutionary. Seasons 2 and 3, on the other hand, focus on the difficulties of business expansion, knowing who to trust (i.e., not the Russian mob, as the trio quickly learns), and staying above board with your business decisions.
Making It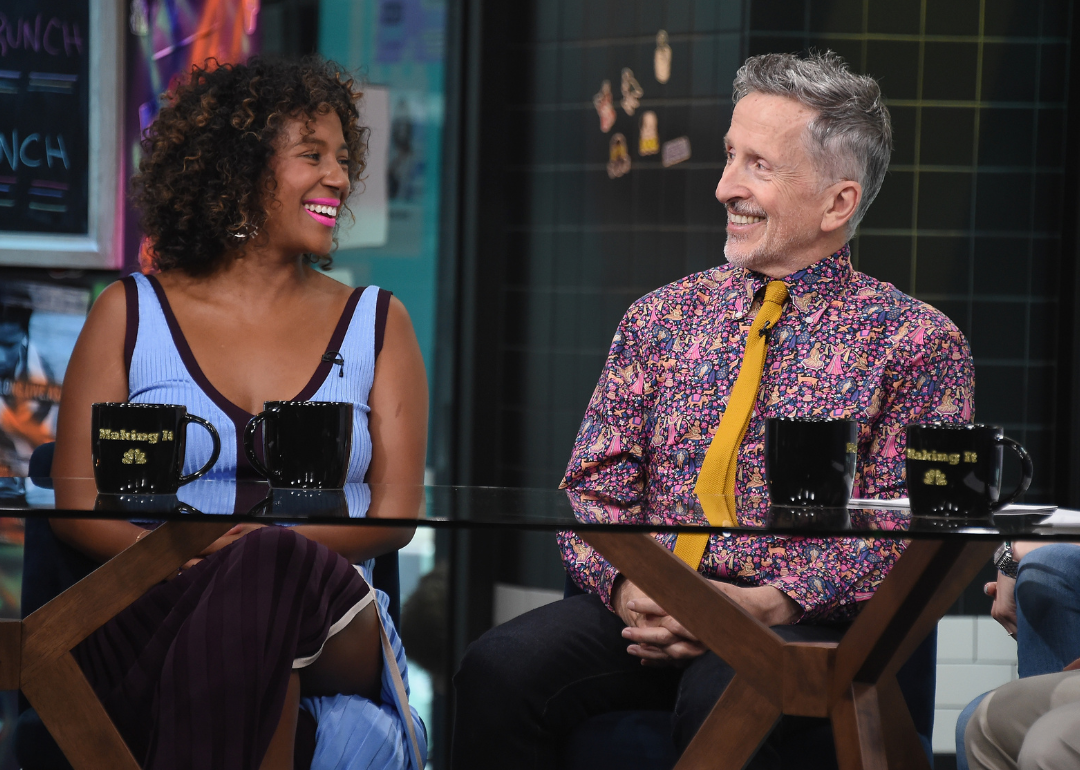 Gary Gershoff/WireImage // Getty Images
- IMDb user rating: 7.9
- On air: 2018-2021
Thanks to streaming heavyweight Netflix acquiring "The Great British Bake Off," American audiences became hooked on the concept of low-stakes competition shows filled to the brim with positive judges and endearing contestants. NBC saw this demand and stepped up to the plate, creating the craft-based reality competition show "Making It."
Hosted by comedic duo Amy Poehler and Nick Offerman (of "Parks and Recreation" fame), the show features eight humble artists with specialties who compete each week to earn the title of "Master Maker." "Making It" features many different crafters, including woodworkers, muralists, felt artists, and more, and the show strives to celebrate each artist's individuality instead of enforcing one distinct set of standards.
"Making It" doubles as an educational show, thanks to the practical knowledge of the judges. Creative ambassador of the store Barneys, Simon Doonan, and Etsy trend forecaster Dayna Isom Johnson showcase their business and craft acumen through thoughtful commentary.
The Grand Hustle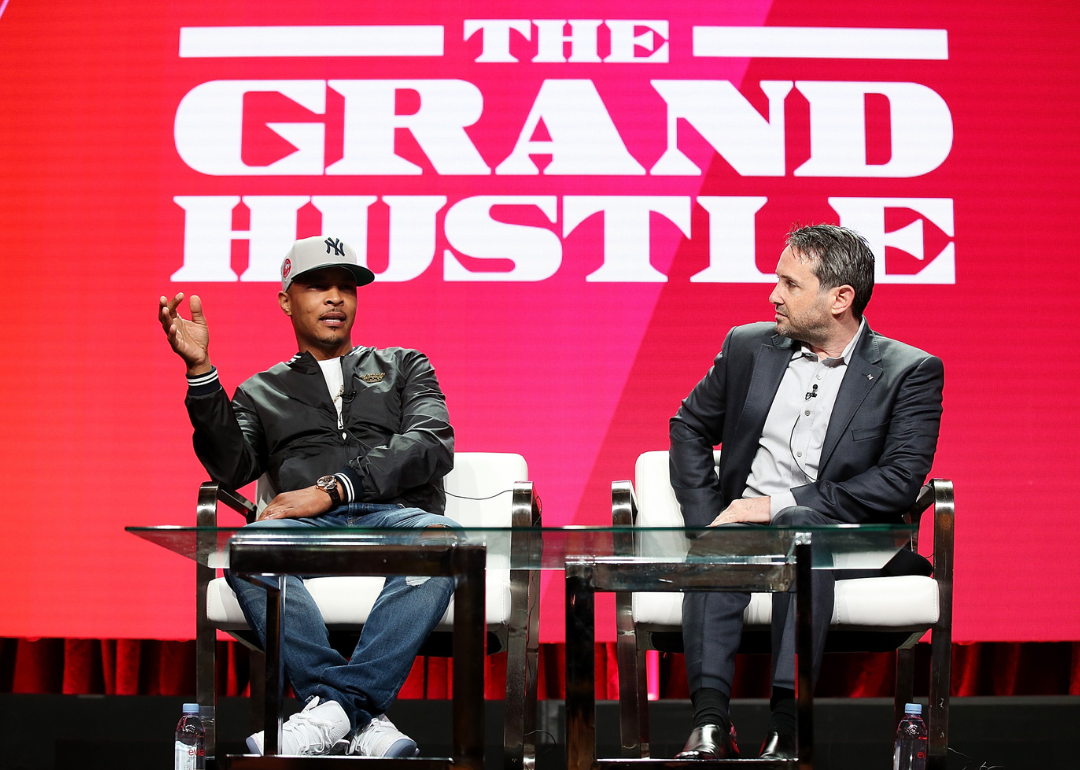 Phillip Faraone // Getty Images for Viacom
- IMDb user rating: 7.4
- On air: 2018-present
BET's "The Grand Hustle" takes several cues from the NBC classic "The Apprentice," namely pitting a group of aspiring entrepreneurs against each other to vie for a position with a successful businessman. Where the shows differ, however, is in their host and choice of contestants.
At the helm, "The Grand Hustle" has rapper, actor, and businessman T.I. aka Clifford Harris, Jr., who BET executive Connie Orlando calls "a champion of Black entrepreneurship." T.I. pulls a diverse array of candidates, eight with higher education degrees and eight with a natural gift for business, giving them equal opportunities to prove themselves each week.
Challenges range from selling T.I.'s clothing line to hosting a major listening party for T.I.'s record label. "The Grand Hustle" is an inspiring watch for small business owners because it celebrates an individual's accomplishments no matter their career stage.
The Bear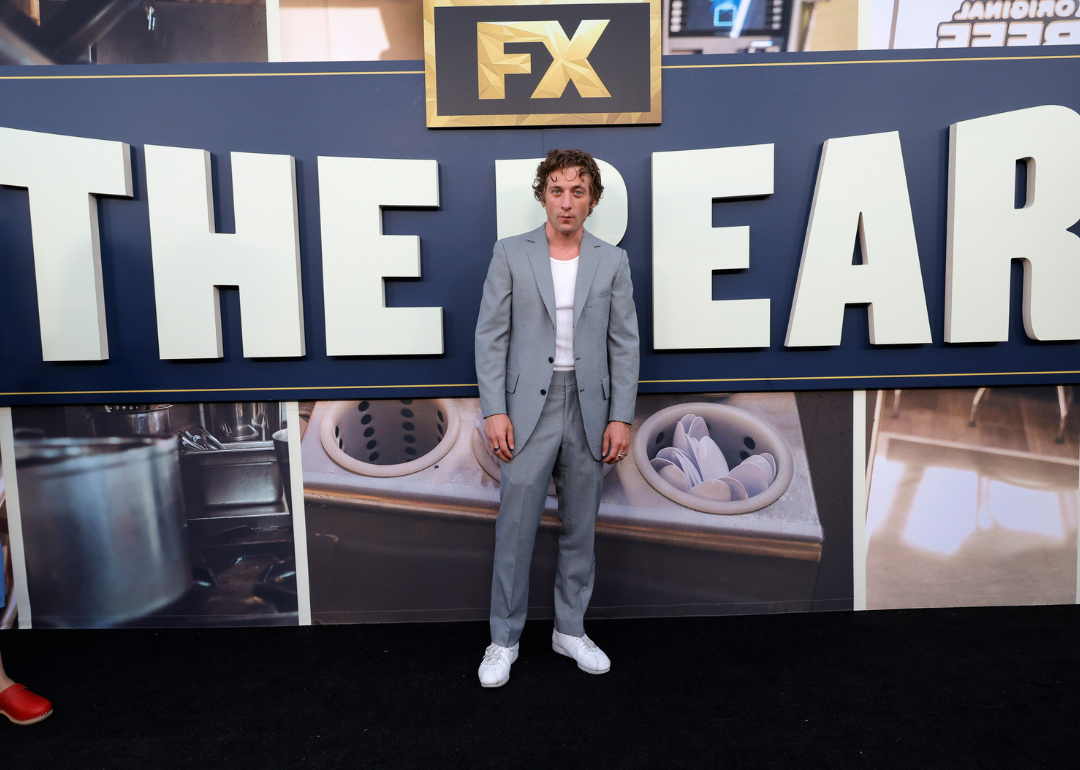 Frazer Harrison/WireImage // Getty Images
- IMDb user rating: 8.4
- On air: 2022-present
FX's "The Bear" became one of the biggest surprise hits of the past year after streaming on Hulu in June 2022. This eight-episode show follows Carmen "Carmy" Berzatto, a world-class chef who moves back home to Chicago to take over his family's less-than-professional sandwich shop after his brother dies by suicide.
With strong direction, cinematography, and performances, the show appeals to a post-pandemic America and the struggles of a failing business. The most relatable aspect of the show for small business owners is likely how, the second Carmy and his motley crew manage to fix one problem, a hundred new issues arise. Carmy hires a sous chef early in the season to help modernize the restaurant. He learns just how helpful a collaborator can be and the importance of prioritizing mental health.
Shark Tank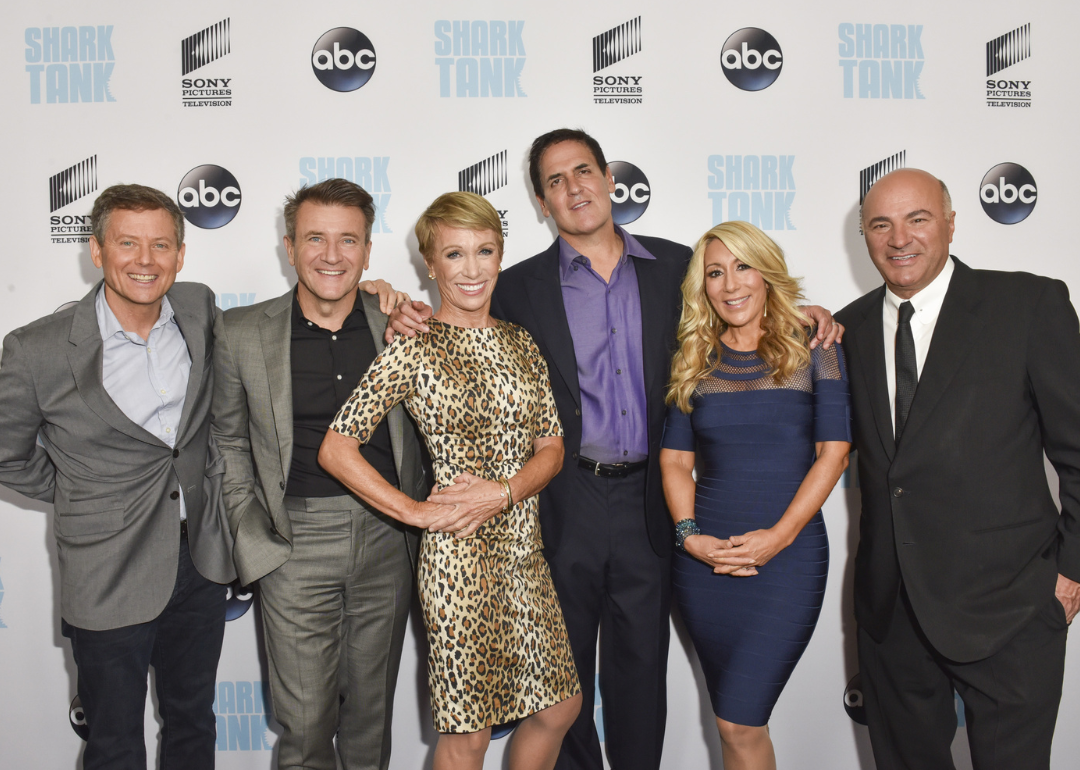 Rodin Eckenroth/FilmMagic // Getty Images
- IMDb user rating: 7.7
- On air: 2009-present
Based on a show format first used in Japan and then popularized in the United Kingdom with "Dragon's Den," ABC's "Shark Tank" is a business-based reality series that allows the average small business owner to pitch their idea to a panel of potential investors. These judges include Dallas-based entrepreneur Mark Cuban, real estate mogul Barbara Corcoran, inventor Lori Greiner and several others who, during each episode, field several pitches that they could back with their funds.
"Shark Tank" provides a massive platform for small business owners to advocate for themselves. Even if none of the Sharks invest, in many cases, the product's value increases due to the national exposure. In the first 10 seasons of "Shark Tank," more than half of the contestants succeeded at making a deal, often in food and fashion.
One less obvious benefit of watching "Shark Tank" is that the show is a free master class in the do's and don'ts of pitching and an insight into the realities of what small business owners can expect in the early stages of developing their products.
The Profit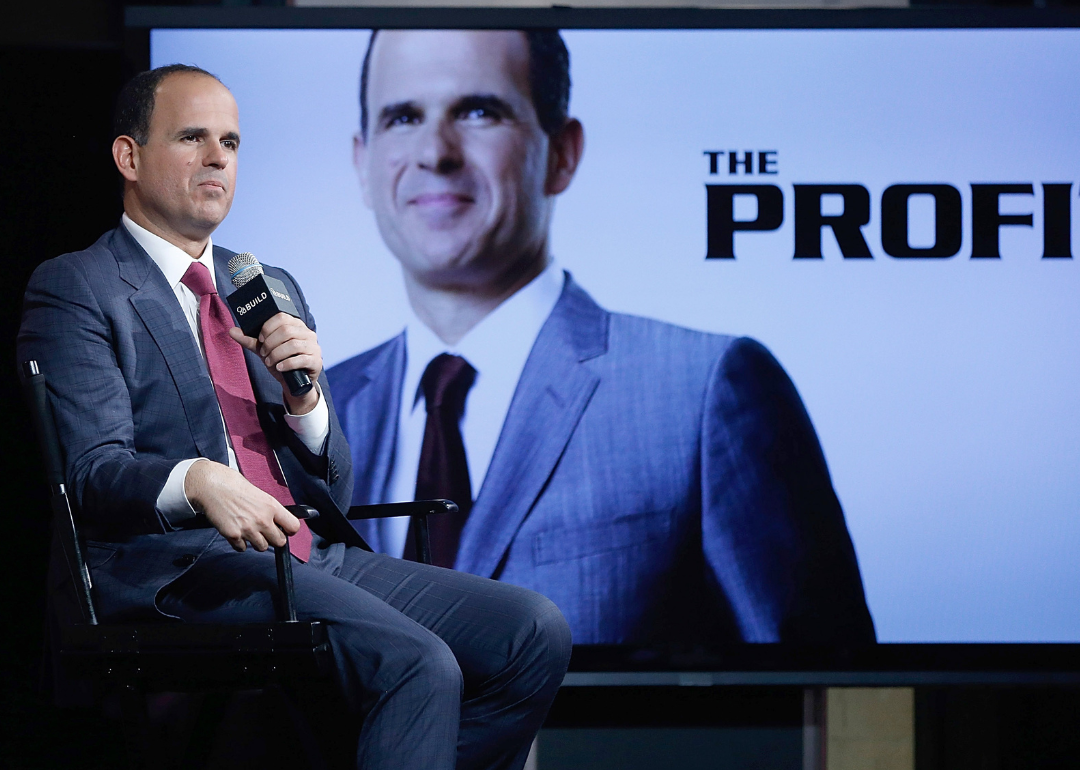 John Lamparski/WireImage // Getty Images
- IMDb user rating: 8.3
- On air: 2013-present
CNBC's "The Profit" infuses some of the best elements of popular business-related TV shows. The host visits various struggling businesses à la "Bar Rescue" and chooses whether or not to infuse his own money and become an owner, like in "Shark Tank." This show revolves around Marcus Lemonis, a Lebanese American entrepreneur most known for being the CEO of RV retailer Camping World. Lemonis prefers compassion and empathy to ruthless business practices.
In each episode of "The Profit," viewers see Lemonis devote his time to a variety of businesses, including a cleaning products company and a dog grooming business, to figure out which of their practices aren't serving them and whether this business is a worthy investment for his own money. For a small business owner, each episode of this show provides insight into how to apply Lemonis' own three Ps (people, process, and product) to assess problems.
Lemonis' thought process is deceptively simple: If a company is successful with two of the Ps, then the problem lies in the third—and that's where a business must make corrections.
Kitchen Nightmares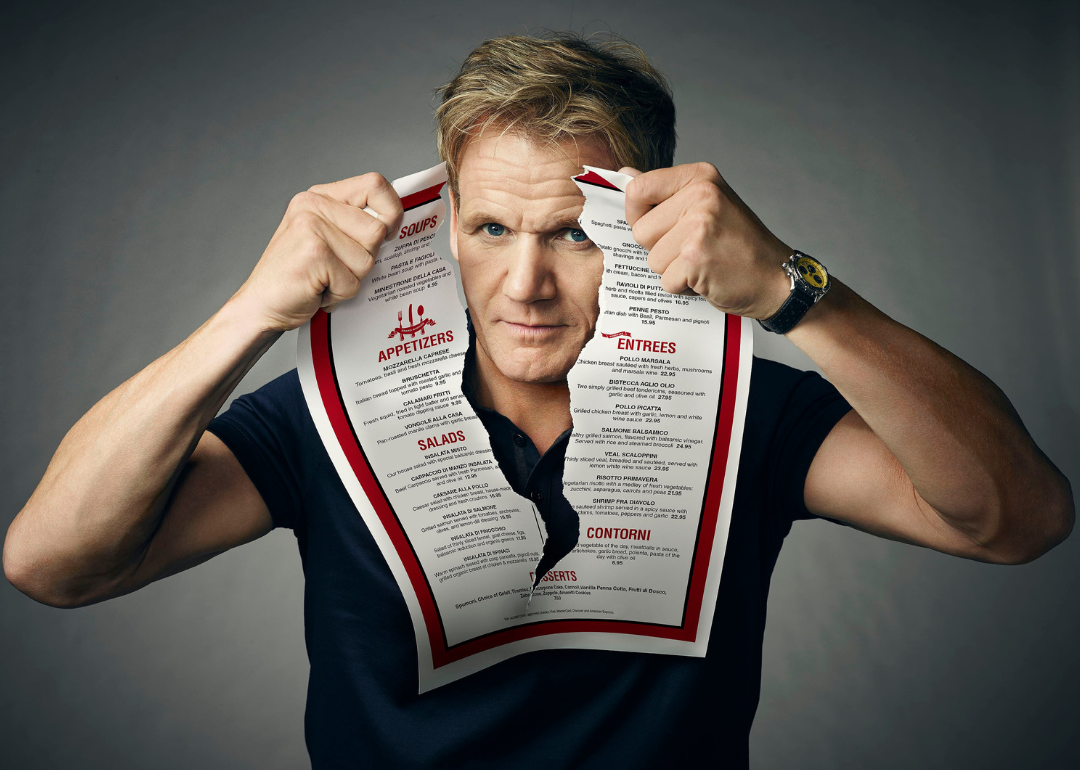 FOX Image Collection via Getty Images
- IMDb user rating: 7.5
- On air: 2007-2014
Gordon Ramsay is arguably most known for coming up with his own breed of clever insults, including "I wouldn't trust you running a bath, let alone a restaurant" and "This fish is so raw, he's still finding Nemo!" Insults aside, Ramsay is an incredibly successful chef and entrepreneur with numerous television shows under his belt, including Fox's "Kitchen Nightmares," in which he visits failing restaurants and attempts to revive them.
Ramsay diagnoses the same problems time and time again despite the varying locations and styles of the restaurants. For viewers, these problems are just informative lessons that anyone can apply to their businesses—including holding oneself to high standards, simplifying any unnecessarily complicated elements, hiring carefully, and not being afraid to fire those that hurt more than help.
Despite his often harsh demeanor, Ramsay is an expert for a reason, and his passion for cooking and aiding those who need it makes "Kitchen Nightmares" inspiring to watch.
Bar Rescue
Mike Pont/WireImage // Getty Images
- IMDb user rating: 7.5
- On air: 2011-present
Business consultant Jon Taffer is the creator, producer, and star of "Bar Rescue," in which he visits bars nationwide, identifying their weaknesses and revitalizing their business. Taffer and his team take great pains to put these bars under surveillance, discreetly sending undercover team members in to test their products and hiding cameras in the kitchen in front-of-house. These extra steps allow for "Bar Rescue" to understand the ins and outs of a business and minimize the business owners' ability to hide flaws from the show.
Taffer's years of experience, frequent consultations with industry experts, and market research ensure that each episode of "Bar Rescue" provides excellent insight and advice on successfully operating in food service and hospitality.
Better Call Saul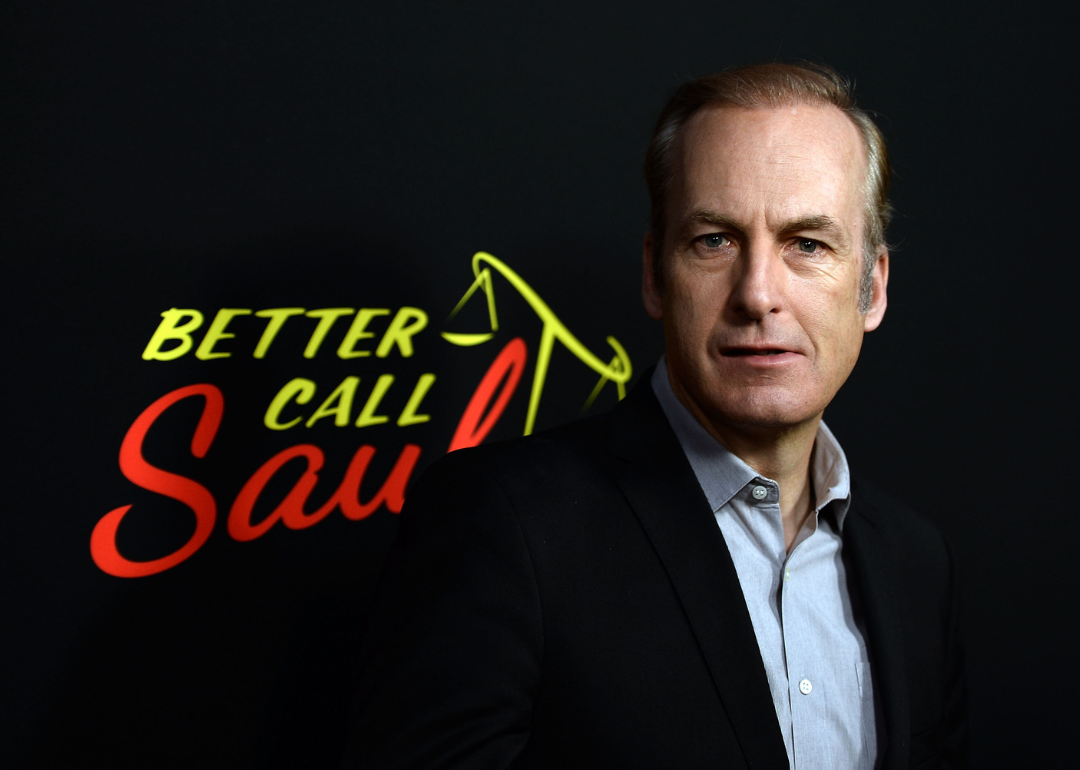 Amanda Edwards/WireImage // Getty Images
- IMDb user rating: 8.9
- On air: 2015-2022
According to Inc.com's Geoffrey James, watching "Better Call Saul" is like "getting an MBA in being an entrepreneur." This "Breaking Bad" spinoff follows Jimmy McGill (Bob Odenkirk), a former con man who ventures into law and creates the persona of Saul Goodman (a play off "s'all good, man), a well-intended lawyer who gets involved in increasingly corrupt schemes.
While many of McGill's later business practices venture into very illegal territory, the show accurately portrays a man struggling to establish his own small business and the many lessons learned along the way. For example, he mistakes all publicity as good publicity and concocts a stunt to get his company featured on TV, only to find that almost every business inquiry he gets is a poor fit for his kind of law practice and wastes his time. He learns the hard way it's better to establish a niche and advertise to clients within that smaller area.
Silicon Valley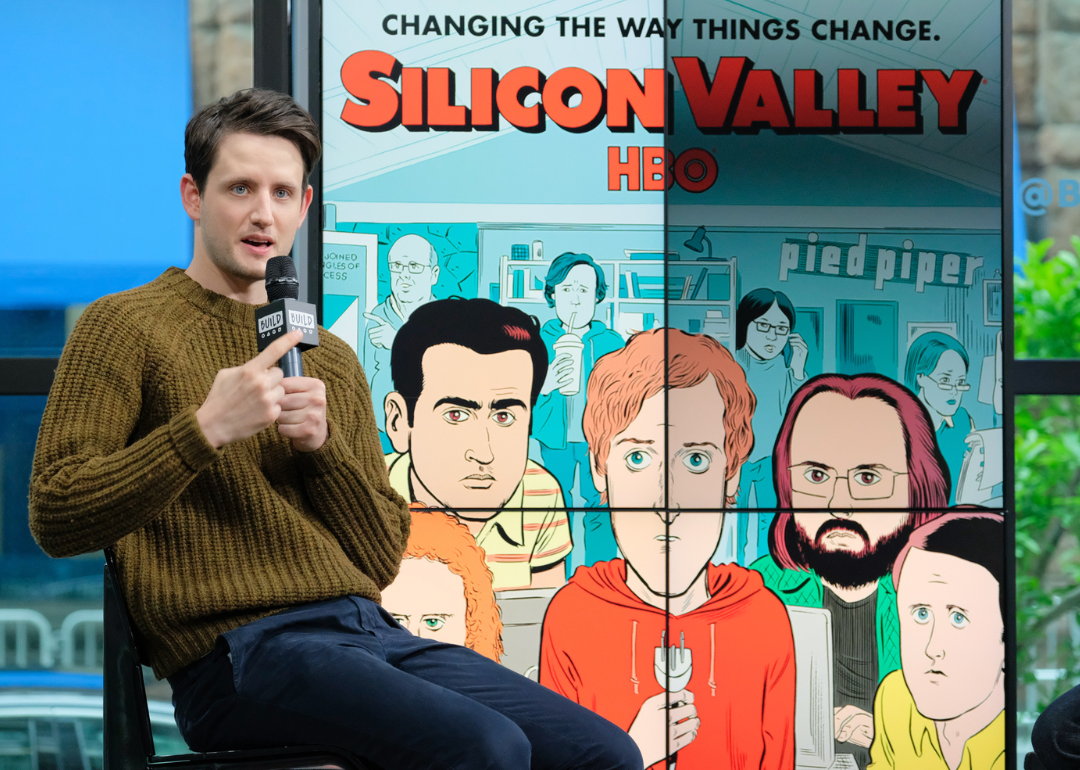 Matthew Eisman // Getty Images
- IMDb user rating: 8.5
- On air: 2014-2019
With the real-life Silicon Valley in California remaining strong even after layoffs, HBO's comedy series "Silicon Valley" is still more relevant than ever. Created by Mike Judge, one of the key minds behind "Beavis and Butt-Head'' and the "King of the Hill," along with John Altschuler and Dave Krinsky, this show is a parody of the tech startup culture that became rampant in California in the 21st century.
"Silicon Valley" follows the fictional tech startup Pied Piper as it struggles to establish its breakthrough technology amidst the business politics of early Silicon Valley. A frequent plot point relevant to many small businesses is Pied Piper's struggles with massive tech corporation Hooli, who frequently uses their money and influence to try to duplicate Pied Piper's technology and scare off others looking to invest in the startup. While the team behind Pied Piper starts off optimistic, each season forces them into new ethical debates that illustrate how difficult business expansion can be when pitted against the morals of good business practices.
This story originally appeared on Simply Business and was produced and distributed in partnership with Stacker Studio.