Just three days after being pulled from her overturned and submerged SUV...A Volusia County woman has died.
Volusia County Sheriff's deputies say the woman lost control of her vehicle Tuesday afternoon in Oak Hill, swerved off the road, hit a tree, and flipped into the water.
A deputy's body camera captured first responders and bystanders rushing to help and pull her from the flipped vehicle. They were eventually able to turn it upright and pull the woman out, but she was unconscious.
Body-cam video shows deputies, firefighters, and bystanders surrounding the overturned vehicle as a woman is heard telling a deputy, "She's unresponsive."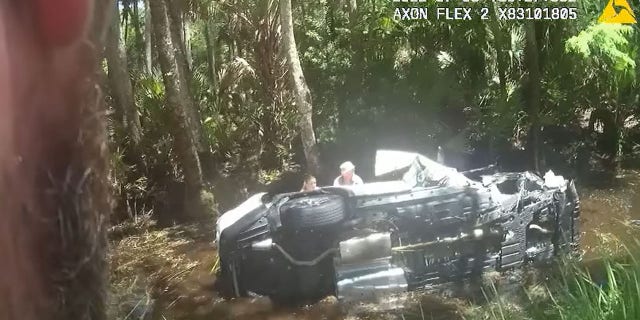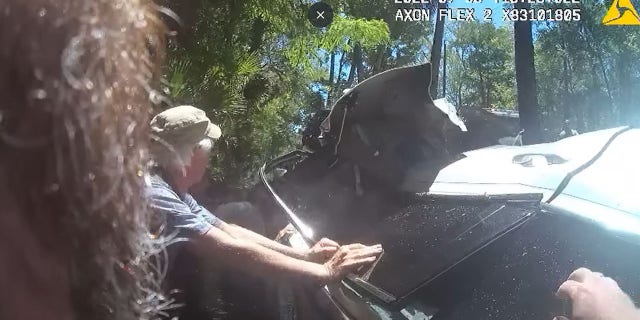 First responders and Good Samaritans worked together to flip the vehicle and pull the woman. (Volusia County Sheriff's Office)
She was taken to the hospital in critical condition and died Friday evening, according to the report. Florida Highway Patrol is still investigating the crash.
You can watch the harrowing rescue here.