Bunnell, FL - It was all fun and games for a wanted fugitive while he taunted the Flagler County Sheriff's Office on Facebook.
That is until the United States Marshals Service apprehended him.
FCSO originally featured 33-year-old Steven Victor Young on an August 2nd episode of "Fugitive Friday Bingo." He had a warrant in Flagler County for multiple charges possession of forged bills, forging instruments and failing to appear for possession of a firearm by a convicted felon.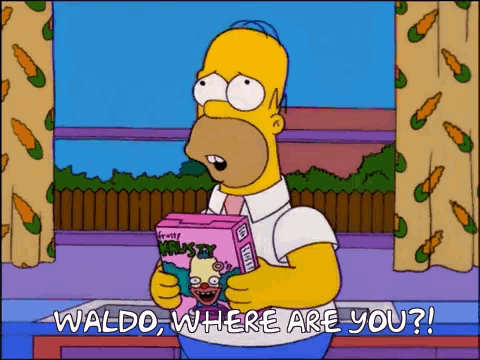 The gif Young used on Facebook (Image sourced via Tenor.com | The Simpsons is property of the Fox Broadcasting Company)
On August 20th, Young responded to FCSO's post on Facebook by posting a GIF of Homer Simpson standing in his kitchen with the caption "Waldo, where are you?!" FCSO responded to his comment by saying "Do the right thing and turn yourself in!"
After no contact with Young, FCSO reached out to agencies in the Washington DC area, as they believed that's where Young was residing.
Months later (January 7th), Young was captured at his mother's residence by the US Marshals Service. He's currently held in DC but will be extradited to Flagler County so he can face his charges.
"Taunting us on Facebook is only going to put you more in the spotlight than you already were," Flagler Sheriff
Rick Staly said. "We didn't find Waldo, but we did find Steven Young."
Young will be held without bond.